Connecting Patients to the Resources They Need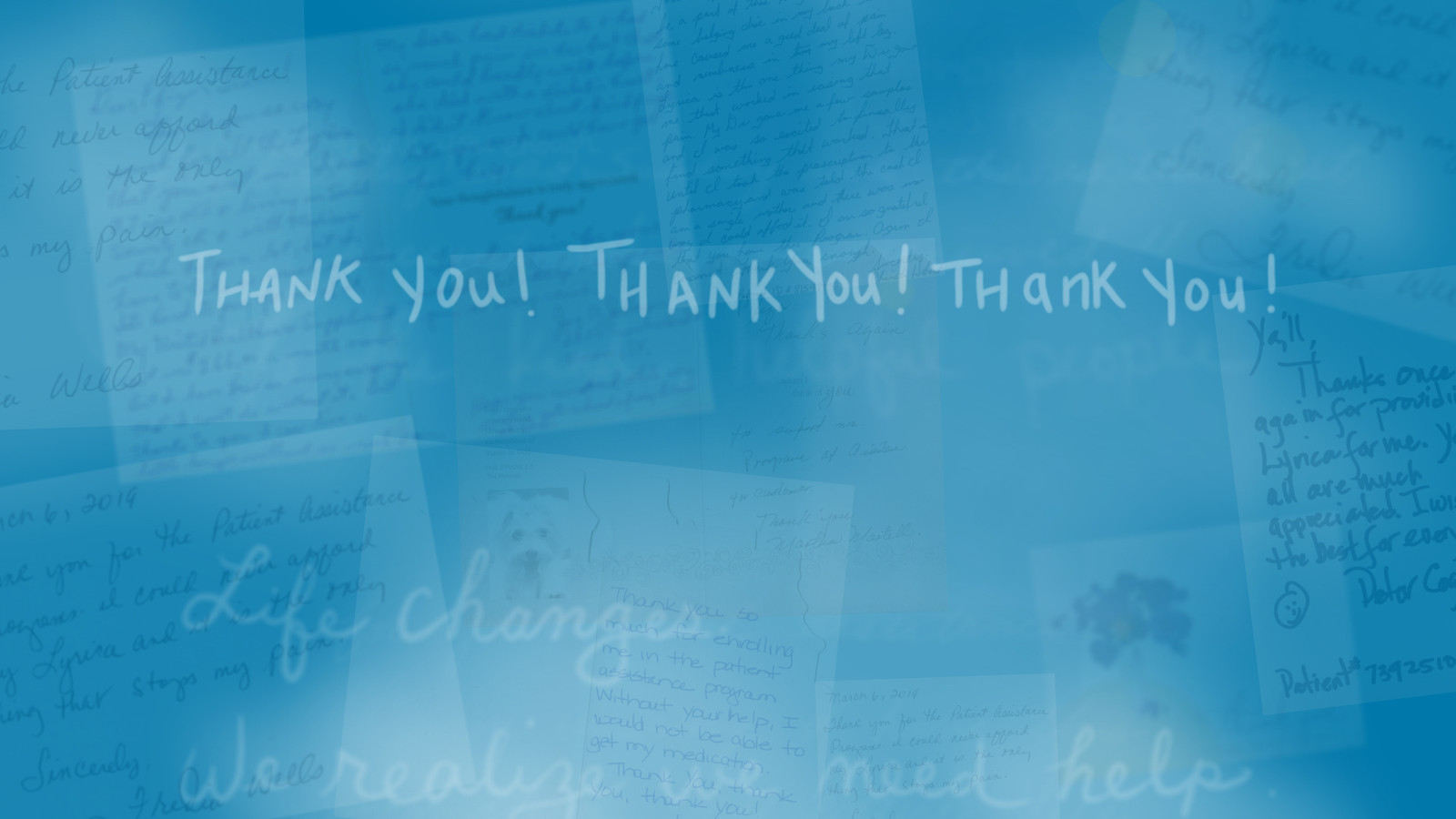 At Pfizer, we believe that patients should have access to the medicines they need. Which is why, for more than 30 years, Pfizer RxPathways has helped connect patients to a range of assistance programs that offer insurance support, co-pay help,[1] and medication for free or at a savings.
Each year, we receive emails, cards, and phone calls from patients and caregivers across the country expressing their appreciation and gratitude for our services and support. Here are excerpts from just a few of their notes:
"I cannot thank you enough for giving me back my life. I thank you for my medicine."
"I can only tell you that for your kind assistance in ensuring I have this medication, my entire life is so much better."
"Thank you so much for enrolling me in the patient assistance program. Without your help, I would not be able to get my medication."
To learn more about Pfizer RxPathways and to see if you qualify, call 1-844-989-PATH (7284) to consult with a Pfizer Medicine Access Counselor or visit https://www.pfizerrxpathways.com/.
[1] This is not health insurance. Terms and conditions apply.