Lupus and Pregnancy: What You Need to Know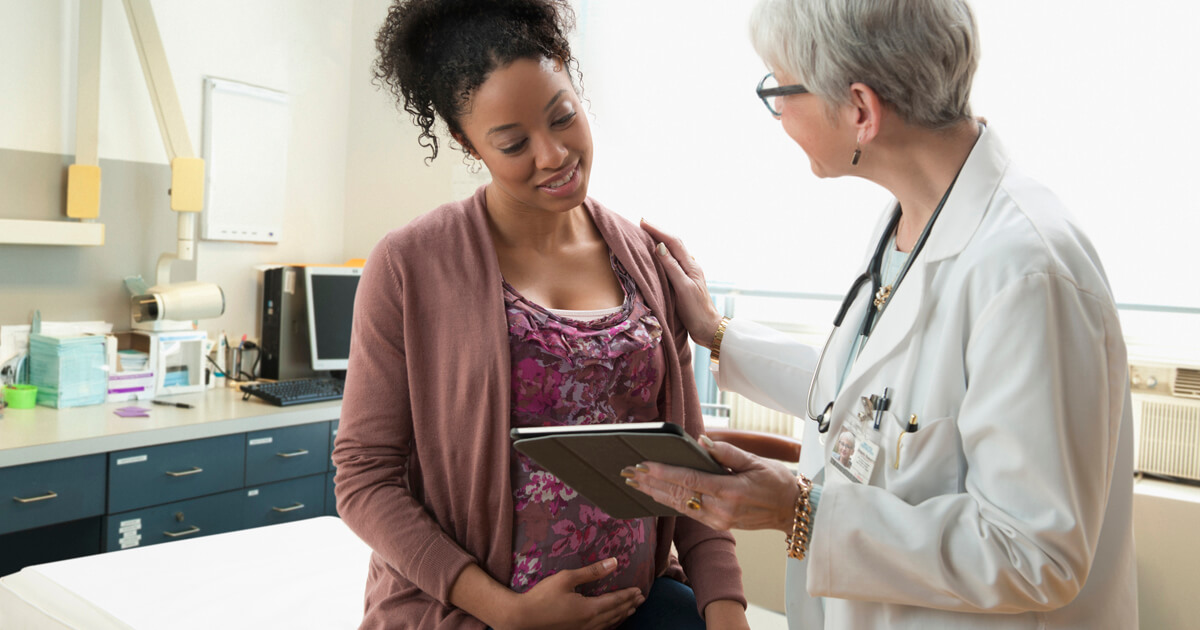 There was a time when women were told that pregnancy was impossible if they had lupus. While all lupus pregnancies are still considered high risk, advances in medical technology and in our understanding of the disease have made it possible for women with lupus to have successful pregnancies. But there are a few things to keep in mind.
Remember, lupus is an autoimmune disease. When a person has an autoimmune disease, his or her body's immune system can't tell the difference between harmful invaders such as viruses, bacteria, and germs from the body's healthy tissue. As a result, the immune system attacks the healthy tissue and causes inflammation, pain, and damage.
Lupus is also a chronic disease. This means that the signs and symptoms of the disease last longer than 6 months and sometimes for years. It occurs most often in women of childbearing age and can cause a number of complications in pregnant women, including miscarriage. However, many women with lupus do not have any complications, and give birth to healthy, full-term babies. Below are steps that you can take to help you before and during pregnancy.
5 steps you can take before and during pregnancy
Step 1: Work with your rheumatologist well ahead of time to plan your pregnancy
Your doctor will work with you to develop a plan and to get your lupus under control before you get pregnant. Your doctor will also discuss any risks there may be for you or your unborn baby, review your medicines, and perform tests to ensure that it is safe for you to get pregnant.
Step 2: Try to be as healthy as possible when you're trying to get pregnant
Research shows that pregnancy is safe for many women when their disease is inactive or is at a stable, mild-to-moderate level of activity.
It's best to avoid pregnancy until your disease has been inactive for at least 6 months.
Step 3: Choose an obstetrician who has experience in high-risk pregnancies
Once you're pregnant, it's best to be under the care of a kind of obstetrician called a maternal-fetal specialist. These specialists have experience managing high-risk pregnancies. They will work with your rheumatologist throughout your pregnancy. If complications happen during your pregnancy, some obstetricians work together with a kind of doctor called a perinatologist. These specialists will care for both you and your unborn baby.
All women with lupus should try to schedule their delivery at a hospital that has a neonatal intensive care unit (NICU). This is because the chance of giving birth before 37 weeks is higher in women with lupus than in women who do not have lupus.
Step 4: Continue to see your rheumatologist
You should see your rheumatologist once every trimester (3 months) during your pregnancy. If you have a flare, you will need to see him or her more often.
Step 5: Pay attention to your body
Throughout your pregnancy, it is very important that you follow your doctors' instructions about rest, exercise, diet, and medicines. You must also follow the laboratory test schedule your doctors give you. This will help them check your health and the health of your unborn baby.
Pay close attention to your body and how you feel. If something doesn't seem right, be sure to tell your doctor right away.
Make smart choices about your health. For example, don't smoke, drink alcohol, or take recreational drugs. Limit caffeine.
Signs that you need to call your doctor right away
If you have any of the following symptoms or new or unexplained symptoms, call your doctor right away. It could be a sign that something is wrong.
Severe headaches.
Blurred vision.
Swelling in your feet, ankles, or legs.
Signs of a lupus flare such as swelling in the knees, skin rashes, and hair loss (after delivery). Note that these can be similar to normal body changes that happen during pregnancy. Your doctor can tell if you're having a flare or not.
Andrew Koenig, D.O., F.A.C.R., is a rheumatologist and the Inflammation/Immunology Group Lead for North America Medical Affairs at Pfizer, Inc.
References
1. Lupus Foundation. Accessed 3/24/17.
2. Buyon JP, Kim MY, Guerra MM, et al. Predictors of pregnancy outcomes in patients with lupus. Ann Intern Med. 2015;163:153-163.
3. Lupus Research Alliance. Accessed 3/3/17.
4. Lateef A, Petri M. Managing lupus during pregnancy. Best Pract Res Clin Rheumatol. 2013;27(3):1-20.
5. What is a perinatologist and when to see one. Accessed 3/24/17.