Cancer Survivors' 'Butterfly Club' Network Fosters Support and Partnership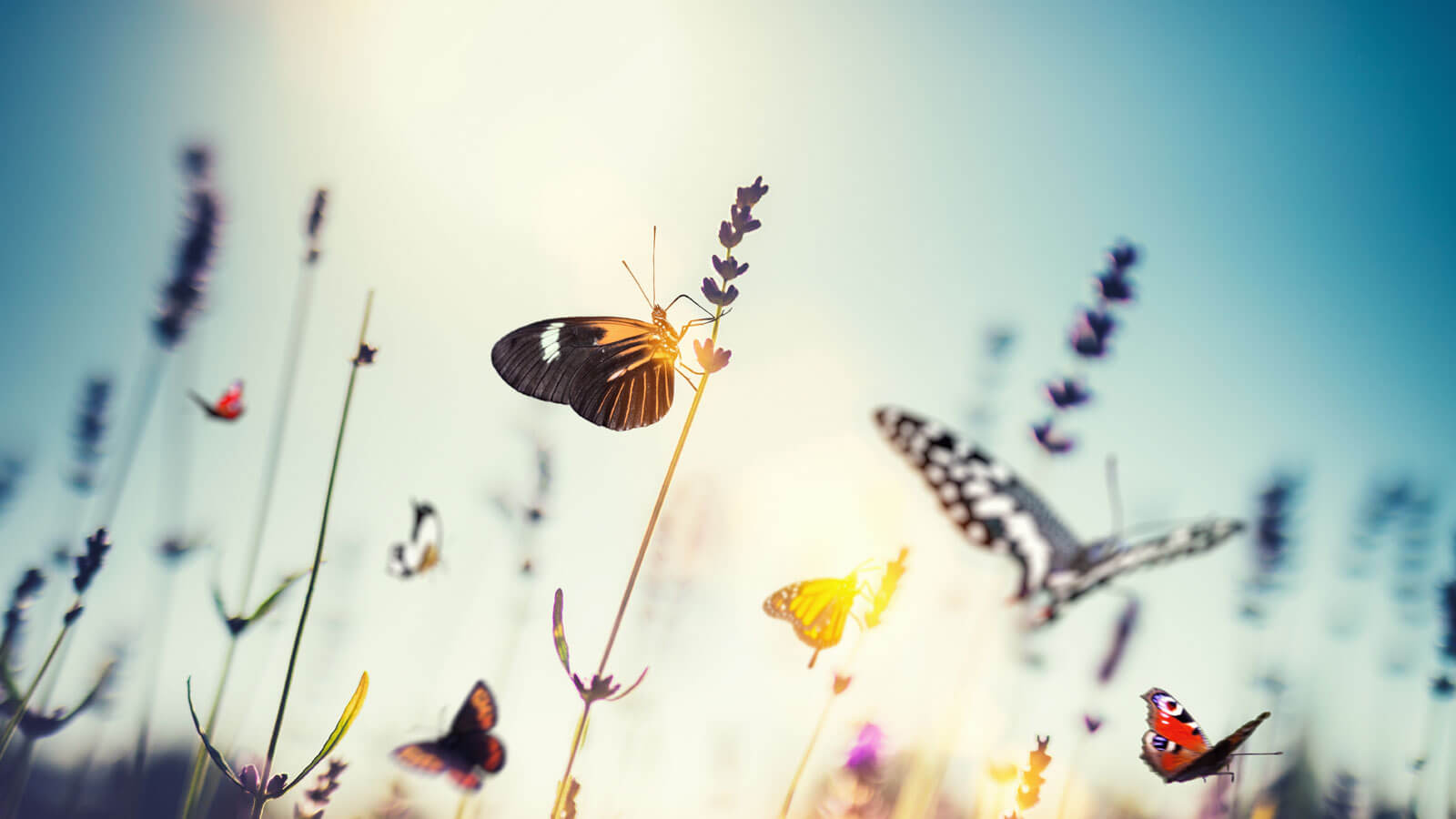 For many cancer survivors, life splits into two stages: before cancer and after cancer.
That's been the case for Lynette Bojko, Pfizer's Head of Strategic Sourcing & Business Management. She was diagnosed with breast cancer just before her 40th birthday. "Unfortunately or fortunately, cancer is a lot of my identity," she says.
When treatment began, she didn't want to hide what she was going through at the office, so she talked about it. That openness allowed her to connect with colleagues who had also endured breast cancer. She learned what a gift it was to be able to open up about her future and her fears with people who understood. One day, she vowed, she would be that person for others. That opportunity arose in 2012.
Cancer survivors unite
Bojko had just completed treatment when she set out to start a support network at Pfizer for people with breast cancer. That's how she met Nikki Shaffer, who is Pfizer's Director of Occupational Health and Wellness, also a breast cancer survivor. Together, they launched the Butterfly Club, a program that aimed to pair Pfizer employees with breast cancer or Pfizer caregivers with other Pfizer employees that have been through similar experiences.
Today, more than 10 years later, the group has grown to include people with many types of cancer, thanks to a partnership with the non-profit organization Imerman Angels, which oversees a Pfizer-specific mentor matching program. All told, the Butterfly Club has helped nearly 200 people at Pfizer dealing with cancer. For Bojko, it's a silver lining.
"I know a lot of people say you are not cancer. But it really becomes a part of who you are, your everyday," says Bojko. "What matters is how you turn that story into something that's less about fear and more about what you can do to help others."
The metamorphosis into cancer survivor metamorphosis
The name of the Butterfly Club was inspired by the profound changes that Bojko, Shaffer, and so many others experience because of cancer. Before her diagnosis, Shaffer says she was living her best life, as a caterpillar does, not knowing her very existence was about to transform. "All of a sudden, this big metamorphosis happens," she says. "But you come out strong; you come out a changed person."
The club started small, with just five participants, including the two co-founders. As more people learned about it and inquired about joining, Shaffer—because of her role in health and wellness—would do her best to match colleagues to a mentor with similar life experiences, whether it was the same kind of cancer or treatment, similar family circumstances, or other commonalities.
In addition to helping build the program, Bojko was frequently asked to share her story at different forums and company gatherings. This drew more attention and interest to the club, which went on to become a part of a colleague resource group (CRG) for people with disabilities. While trying to balance volunteer work at the club with their jobs, families, and lives, it became clear to the co-founders that they needed additional support. That's where Imerman Angels comes in.
Expanding scope through partnership
Co-founded in 2006 by cancer survivor Jonny Imerman and a group of cancer survivors, Imerman Angels is a non-profit organization that connects cancer patients and caregivers to another person who has fought the same type of cancer or endured a similar situation. Similar to the the way the Butterfly Club works, the pair supports each other one-on-one. Past program participants say that there's a unique understanding and connection that people impacted by cancer have, that those who haven't been impacted by cancer may not understand.
Through its U.S. Oncology Advocacy team, Pfizer had been working with Imerman Angels externally for years, so Shaffer and Bojko knew that its mission and operations aligned with the goals of the Butterfly Club. Plus, Imerman Angels focuses on all types of cancer, and that was important to the co-founders. With the financial support of Pfizer's Disability CRG, in 2021 they decided to partner with Imerman Angels to expand the reach of the Butterfly Club throughout Pfizer.
Katrina Johnson, who is one of Pfizer's Directors of Advocacy and Professional Relations on the Oncology Patient Solutions and Alliances team, has personal experience with cancer, having been diagnosed five times in 21 years. Her first diagnosis, at age 28, inspired her to shift from working in the technology field to the healthcare industry, in time moving into the Oncology business unit at Pfizer, and now advocacy. Today, she focuses on the positive ways that cancer has shaped her career and shares her story to give hope to Butterfly Club members.
She's since become a Pfizer ambassador and Mentor Angel for Imerman Angels. She and a small team of colleagues, all of whom have been impacted by cancer, have been working hard to publicize the partnership internally so that colleagues know support is available.
How these cancer support groups work
Pfizer colleagues can learn about the Butterfly Club in any number of ways: it's listed in the benefits portal and on the Pfizer colleague wellness website, and it's publicized at internal clinics. In addition, more than a dozen ambassadors, like Johnson, spread the word in any way they can, whether that means writing a blurb for an internal newsletter or setting up tables at Pfizer health fairs and meetings.
"We have cancer survivors who had testicular cancer, colon cancer, brain cancer, blood cancer, prostate cancer, and we have caregivers—each and every one of us try in our own way to share and spread the word that we have this support through the Butterfly Club and partnership with Imerman Angels," says Johnson. "If anyone is impacted by cancer in our Pfizer family, they don't have to face it alone."
In fact, a treasured Pfizer Leader, Angela Lukin, who lost her life in July 2023 to metastatic colon cancer, was so appreciative of the support she received, she wanted to sponsor The Butterfly Club. Her message to all Pfizer colleagues was "You've Got This and We've Got You," which is precisely how this club has made Johnson feel over the years.
When someone wants to participate in the Butterfly Club, they fill out forms created by Imerman Angels, sharing data about the type of cancer they have, where the cancer is, and what kind of treatments they are going through, as well as basic information about where they live and how old they are. Caregivers share similar insights. Imerman then works to match them with a mentor with commonalities. The participant can ask to be connected with someone at Pfizer, although they can also opt for someone who isn't connected to the company. Either way, their conversations are confidential. Their data isn't shared—not even with Pfizer.
After being paired with a mentor, the two connect virtually, on their own schedule, and talk about their own life experiences with diagnosis and treatment, as well as juggling work and family duties and more. Johnson says that as a mentor, she is honored to be able to share her experience and help someone get through their day-to-day. "It's such a scary time," she says. "Being a Butterfly, I'm grateful to be able to be that beacon of hope, that light at the end of the tunnel, whatever it is that person needs to just think through how they put the left foot in front of the right foot, day by day."
Signing the Working with Cancer Pledge
As more businesses invest in diversity, equity, and inclusion initiatives, conversations have turned to the importance of bringing one's whole self to work. Shaffer says she's seen a cultural shift when it comes to talking about cancer.
"Even 20 years ago, cancer had more of a fatalistic view in people's eyes," she says. "It was not something you really wanted to talk about, because it really meant that somebody was going to die." Today, thanks to advances in science and medicine, many people with cancer are living full and fulfilling lives. And businesses, including Pfizer, are continuing to learn how to best support them. In 2023, Pfizer signed the Working with Cancer Pledge, committing to providing a supportive workplace for people with cancer and their caregivers.
"In our line of work, we see the daily impact of cancer not only on people's personal lives, but also on their professional lives," Pfizer Chairman and CEO Albert Bourla wrote on LinkedIn upon signing the pledge. "Many patients can be afraid to tell their employers that they have cancer and they struggle in secret to be their best professional selves while battling this disease. So I'm proud to sign the #WorkingWithCancer Pledge to continue providing an open and supportive workplace culture for our colleagues with cancer or who are caregivers."
For Bojko, the pledge, long-term support of the Butterfly Club, and the Imerman Angels partnership demonstrate an important commitment to the health of employees, as they find their wings.
"We spend the majority of our day with people at work. If someone feels comfortable opening up about what they're going through then they're not suffering alone. They're building up a network of friends and colleagues and resources that they can lean on to help them with their journey," says Bojko. "Because it is a lifelong journey."
Hear more from Butterfly Club members telling their personal, inspiring stories.