What's Your Risk? The Five People Who Need Vaccines Most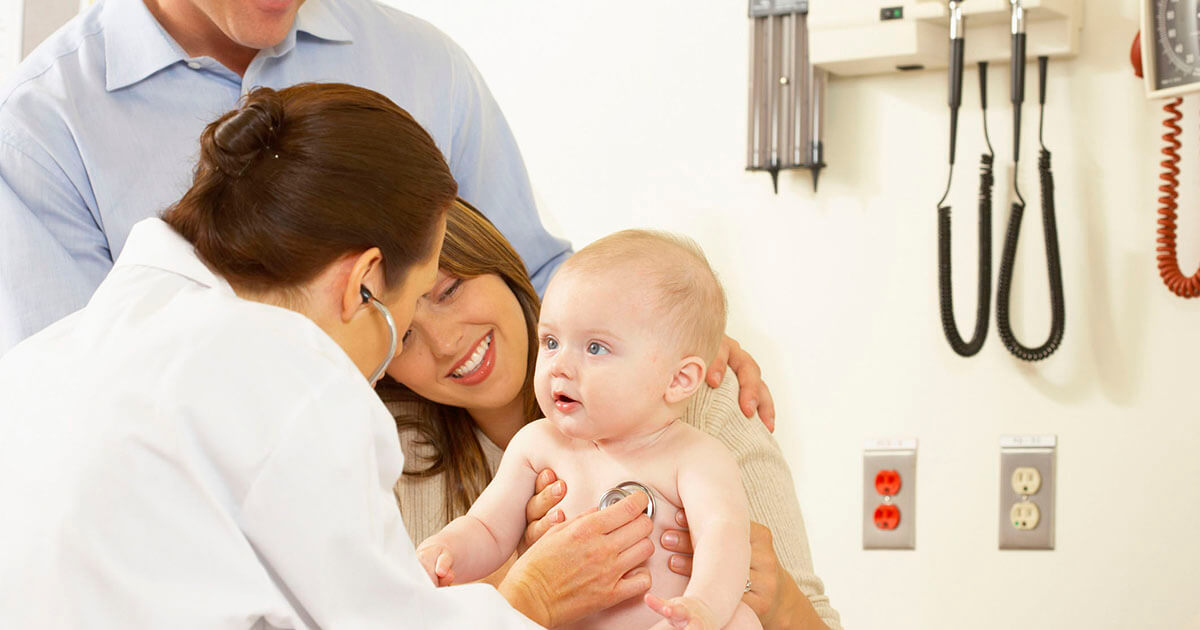 Some people are more likely than others to develop infectious diseases. Want to know if you or someone you care for is at an increased risk of getting the flu or another vaccine-preventable disease? Check to see if you or the person you care for fits into any of the following five groups of higher risk individuals. People who are at higher risk should speak with their doctor about any needed immunizations to help keep their immunizations up-to-date.
Children
Infants and young children do not have fully developed immune systems. That means their bodies can't fight off infection as easily as an adult's can. Vaccines help ward off infections and diseases that could potentially have a large impact on a child's life. To protect your child's health, it is important to keep their immunizations up-to-date.
Pregnant women
When you're pregnant, your immune system is weaker than usual, which leaves you more susceptible to diseases like the flu. And because the immune system isn't as strong during pregnancy, it often takes pregnant women longer to recover from illnesses. Additionally, vaccines may protect the fetus during its development and protect the newborn after delivery, when it's too young to get vaccinated but still at high risk of diseases like the flu and whooping cough. Getting necessary vaccines is an important part of staying healthy during pregnancy.
Healthcare professionals
People who work in healthcare facilities like hospitals, nursing homes, outpatient clinics, or rehab centers — as well as those who provide in-home healthcare — are considered to be at increased risk for some vaccine-preventable diseases. Healthcare professionals need immunizations to protect themselves from acquiring certain infectious diseases, but also to help prevent the spread of illnesses to the patients with whom they are in contact.
Seniors
People over the age of 65 often have compromised immune systems, leaving them at a higher risk for various infectious diseases. There are also illnesses, such as shingles, to which people naturally become more susceptible as they age. For seniors, getting vaccinated can help prevent serious diseases and even death — as well as stop the spread of sickness in their own families and communities.
International travelers
If you are planning on traveling to an area of the world where certain vaccine-preventable diseases are still widespread, you may need to update your immunizations. Check out the Centers for Disease Control's list of destinations to find out if any vaccines are recommended or required before your trip. You'll also want to schedule an appointment with your doctor at least four to six weeks before you travel to discuss immunizations. Many vaccinations take time to become effective or must be given in a series or over a period of days or even weeks.
References
1. Centers for Disease Control and Prevention. Recommended adult immunization schedule. Accessed: January 3rd, 2013
2. Centers for Disease Control and Prevention. Flu Symptoms and Severity. Accessed: January 3rd, 2013
3. Centers for Disease Control and Prevention. Vaccine Safety. Accessed: January 9th, 2013
4. Atkinson 11th Edition. Influenza. Accessed: January 11th, 2013
5. Centers for Disease Control and Prevention. Seasonal Flu Vaccine Safety and Pregnant Woman. Accessed: January 9th , 2013
6. Atkinson 12th Edition. Measles. Accessed: January 11th, 2013
7. Centers for Disease Control and Prevention. Immunization of Health-Care Workers: Recommendations of the Advisory Committee on Immunization Practices and the Hospital Infection Control Practices Advisory Committee. Accessed: January 9th, 2013
8. Centers for Disease Control and Prevention. Vaccination. Accessed: January 2th, 2013
9. Centers for Disease Control and Prevention. What Adults with Chronic Obstructive Pulmonary Disease (COPD) Should Know About 2009 H1N1 Flu (FormerlyCalled Swine Flu). Accessed: December 28th, 2012