Facing Fibromyalgia:
Survey Finds Condition Can Have Life-Altering Impact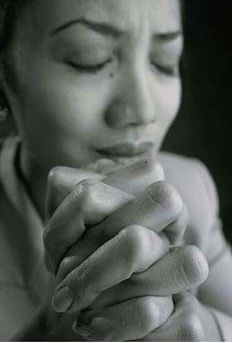 Most patients who live with fibromyalgia or other chronic pain say their conditions are having a significant impact on major life decisions and many facets of life, according to the results of a survey conducted by the American Pain Foundation, the National Fibromyalgia Association, and funded by Pfizer.
The results of the online survey were released in conjunction with National Fibromyalgia Awareness Day on May 12. The survey, which encompassed 3,018 people in the U.S., including 2,559 people diagnosed with fibromyalgia and 459 undiagnosed and living with chronic pain, revealed:
Nearly all the respondents (92 percent) report their conditions have had a significant impact on major life decisions, including whether to initiate or remain in a relationship, change jobs and/or have children;
Almost all (95 percent) of the more than 650 respondents with children under 18 report their conditions affect at least one of their parenting duties, including taking care of daily household and child care needs, enjoying their childrenýs milestones or managing their childrenýs activities and scheduling; and
Some 98 percent of all the respondents report they have adapted their daily routines in some way to perform activities and tasks.
Fibromyalgia is a common pain condition in the U.S., affecting more than 5 million Americans, mostly women. It is characterized by chronic widespread pain and tenderness lasting for three or more months. Many experts believe the condition is the result of overactive nerves. Although the exact cause of fibromyalgia is not known, some research shows that fibromyalgia may be caused by abnormalities in how the body processes and responds to pain, particularly a heightened sensitivity to stimuli that are not normally painful.
'Widely Misunderstood'
"Fibromyalgia is a widely misunderstood condition so it is of utmost importance that we continue to increase the understanding of it among health care professionals and those living with chronic pain without a diagnosis," said Jeff Dufour, a U.S. Marketing Lead at Pfizer. "This campaign allows us to reach the public with key messages about the symptoms of fibromyalgia while highlighting the impact of living with chronic pain. It is our hope that enhanced awareness and education will help shorten the three-year journey to diagnosis for others so they can work with their health care provider to best manage the condition."
To read more about the Faces of Fibromyalgia survey results, click here.