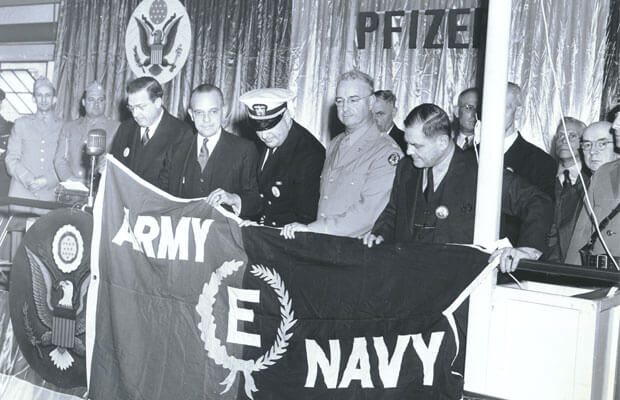 From the Pfizer Photo Archives: In 1943, Pfizer's contributions in the war effort were awarded
with the Army-Navy "E" Award. Pfizer's president, George Anderson (second from left), and his
successor, John L. Smith (far right).
Today marks the 70th anniversary of D-Day. Pfizer pioneered the process of deep-tank fermentation, which allowed the company to mass-produce the life-saving antibiotic penicillin Allied troops took ashore with them on June 6, 1944. For this innovation, Pfizer earned the Army-Navy "E" Award for excellence in war production.