Every year, more than 2.1 million people around the world are diagnosed with breast cancer.[1]
While the community has seen many advances in the management of breast cancer, we know that innovation in science does not ensure access to care, quality information and needed support. For example, it makes little sense to have the voices of people, so carefully gathered across the early and late stages of R&D, become lost in a thicket of obstacles when it comes to access. When advocating for policies that impact care, we should have complete alignment to ensure that the needs of the community are met. We have also learned that the quality of the conversation between healthcare professionals and patients is key to optimal care. That conversation can be dramatically improved if the patient is supported with the right information and resources. And while patients are the inspiration for our research, they shouldn't just inspire research advances – they should drive them.
These gaps that exist within the breast cancer community need to be addressed, and now is the time to make an impact. That's why over the course of four days in October 2020, more than 30 multidisciplinary breast cancer advocates from more than 20 countries virtually convened for the first Global Breast Cancer Impact Summit. Together, we shared insights and ideas that focus on four areas where we felt like we could make the most impact – Research; Policy Advocacy; Patient Support Programming; and Care amidst the COVID-19 pandemic. Together with our partners, we identified a remarkable list of 81 potential solutions to improve breast cancer care.

It's our hope that these actionable solutions will serve as thought starters for Pfizer to act on with global partners and for the global breast cancer community to further facilitate discussion. Together, we will make every effort to build on past experiences, learn from each other, innovate and adapt to meet the unique needs of people living with breast cancer all over the world.
The Summit and its outputs would not have been possible without the indelible guidance, direction and support from the Global BC Impact Summit Planning Committee – Bertha Aguilar, Claudia Altmann-Pospischek, Conchi Biurrun, Renate Haidinger, Ranjit Kaur Pritam Singh, Stacy Lewis, Shirley Mertz and Catherine Ubaysi. We thank them for their work on this Summit and their continued commitment to the breast cancer community.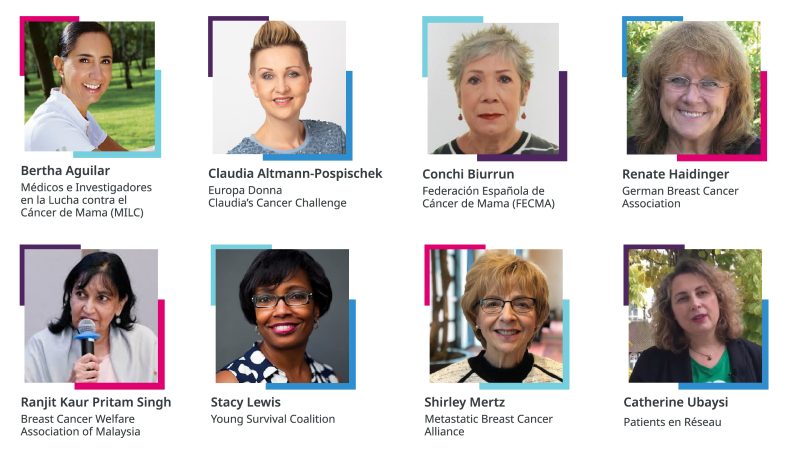 To read more about what we learned from the Global BC Impact Summit, visit BreastCancerVision.com.