The Pfizer Foundation* works to address the challenges of a complex and evolving global health landscape.
A charitable organization founded by Pfizer Inc., the Foundation provides funding and resources to support programs that nurture science and innovation, reduce the threat of disease, strengthen healthcare capacity, ensure access to quality care, address immediate disaster and humanitarian health needs, and enhance the community involvement of Pfizer colleagues. The impact of these programs is significant and far-reaching, impacting millions of people around the globe annually.
Grants & Investments
As part of our global health strategy, the Pfizer Foundation provides grants and makes investments to improve health systems in low- and middle-income countries and improve access to healthcare for underserved communities.
Our grant strategy focuses on three key areas:
Catalyzing Health Delivery and Social Innovation (Global Health Innovation Grants) 
Working directly with social entrepreneurs to help catalyze and scale potential high-impact innovations that aim to improve health for underserved populations. Our Global Health Innovation Grants (GHIG) program is one of the ways we strive to improve access to quality healthcare around the world. The Pfizer Foundation partners with nonprofits and social entrepreneurs in developing countries to support the development and scale-up of innovative health products and services for underserved individuals.
Supporting Women and Children's Health Initiatives (Healthy Families, Healthy Futures Grants)
Addressing key barriers that prevent women and children around the world from receiving sufficient care, specifically immunization delivery and access to family planning services.
The Healthy Families, Healthy Futures grants program – a partnership between the Pfizer Foundation, CARE, International Rescue Committee, Save the Children and World Vision – helps to achieve a healthier community. Launched in 2015 in five African countries, this program provides information and services to promote healthy timing and spacing of pregnancies at the same time children are routinely vaccinated. Through this integrated approach to service delivery, the program is helping to reduce barriers and improve access to care for women, while maximizing health system efficiencies in areas with limited resources.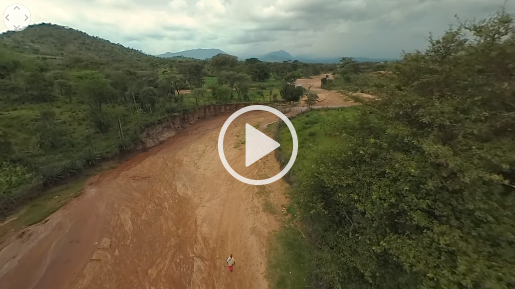 Watch Susan's story to see firsthand how we're helping empower women and increase access to important health services, one piece of helping improve family health.
Reducing the Burden of Non-Communicable Diseases (NCDs)
Increasing community awareness of risk factors and preventative measures, improving the early detection and diagnosis of NCDs, and building health system capabilities, particularly in low-resource primary care settings.
Through Access Accelerated, a global partnership working towards the UN Sustainable Development Goal target to reduce premature deaths from NCDs by 2030, Pfizer and the Pfizer Foundation support a variety of initiatives focused on NCD prevention, diagnosis and treatment around the world. In Vietnam, the growing burden of NCDs is a public health priority and the Ministry of Health has been working to integrate basic NCD services at the community level in commune health stations (CHS). Responding to this need, the Pfizer Foundation launched a program with FHI 360 and the Department of Health (DOH) of Ho Chi Minh City to improve access, quality, and coordination of diabetes and hypertension services at CHS. The Abundant Health program is designed to strengthen the capacity of existing health facilities and health workers. Hypertension and diabetes prevention, screening, treatment and management are integrated into community outreach and routine services offered at CHS.
Learn more about our support of NCD programs through Access Accelerated.
Addressing Immediate Health Needs in Disaster and Humanitarian Settings
Pfizer and the Pfizer Foundation provide coordinated support for disaster and humanitarian relief and recovery efforts around the world. This includes cash grants and product donations to organizations leading relief efforts, as well as employee donation matching and volunteer efforts.
In 2018, Pfizer colleagues and the Pfizer Foundation donated more than $31,192,000 to nonprofit organizations in the U.S. through matching gifts and volunteer grants. Some of that support was for communities affected by Hurricanes Florence and Michael, the California wildfires, and the earthquake and tsunami in Indonesia.
To date, our vaccine access program has resulted in the delivery of hundreds of thousands of doses of vaccines to humanitarian settings.
Supporting the Philanthropic Work of Our Colleagues
The Pfizer Foundation funds Pfizer's Colleague Community Engagement programs, which enable colleagues to have a direct impact on the communities in which they live and work through giving and volunteer initiatives.
By supporting the efforts of a variety of partners, the Foundation is advancing progress toward our goal of ensuring that everyone, everywhere, has access to quality healthcare services that can help them lead longer, healthier lives.
*The Pfizer Foundation is a charitable organization established by Pfizer Inc. It is a separate legal entity from Pfizer Inc. with distinct legal restrictions.