The Antigen podcast goes behind the science of vaccines. We examine basic science principles, review vaccine history, explore the many facets of their global impact (including COVID-19), and the public sentiment about vaccines around the world.
Season 1 is an eight-part audio-documentary style podcast about the scientific, cultural, and political elements of vaccination. Hear from leading experts about the past, present, and future of this important innovation, as well as people whose families have been impacted by vaccine-preventable diseases.
Season 2 focuses on COVID-19, connecting with experts to give accurate information and updates on the global response to the pandemic. Over the course of the four-part mini-series, we look back at past global health emergencies, discuss efforts across the industry to research potential coronavirus vaccines and treatments, and look ahead to life after a crisis.
Season 3 returns with a three-part mini-series spotlighting maternal immunization. When it comes to vaccine development, there is a shifting paradigm – help protect pregnant women and their infants through research rather than from research. Join expert guests as they discuss the history, the challenges, the innovations, and the potentially exciting developments to come.
Hosts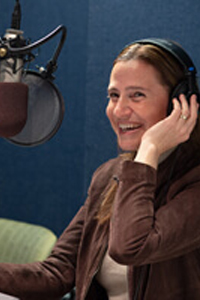 Season 1 of The Antigen is hosted by Yasmeen Agosti, MD FAAP. Yasmeen is a pediatrician and a Global Medical Lead, Viral Vaccines at Pfizer. She is a Ph.D. candidate in Clinical Microbiology and Infectious Diseases at the University of Witwatersrand. Yasmeen trained as a general pediatrician in Philadelphia and, later, conducted clinical research on respiratory syncytial virus in South Africa as part of her doctoral studies. She joined Pfizer in 2017.
Learn more about her background and current work at Pfizer
Season 2 is hosted by Lindsey Dietschi. As the Vice President, Global Health Partnerships Lead in Pfizer's Emerging Markets, Lindsey led a team that established partnerships to bring Pfizer medicines and vaccines to people in Africa, Asia, and Latin America. She has worked at Pfizer for nearly 19 years and in vaccines for more than 10 years, including serving as the representative of the developed world vaccine manufacturers on the Programme and Policy Committee of Gavi, the Vaccine Alliance. Lindsey has a Bachelor of Arts from Michigan State University and Master of Business Administration from the Stern School of Business at New York University, where she is also currently an Adjunct Professor in the Management Communications department.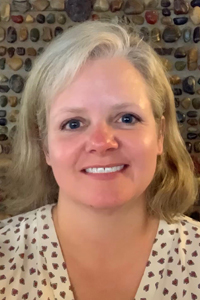 Season 3 is hosted by Kari Yacisin, MD, MSc. She is an infectious disease physician and a Senior Medical Director in Vaccines at Pfizer, and has over 14 years of experience in the medical field and public health. She trained in Internal Medicine and Infectious Diseases, and then completed training with CDC's Epidemic Intelligence Service. She worked in public health for several years before returning to clinical work and seeing patients. In 2019, she joined Pfizer Vaccines Clinical Research and Development as a Medical Monitor, and in 2021 moved to her current role as a U.S. Medical Affairs Pipeline Vaccines Lead.
*Guests have not been compensated for their participation on this podcast.