Pfizer's New C. difficile Awareness Initiative Explained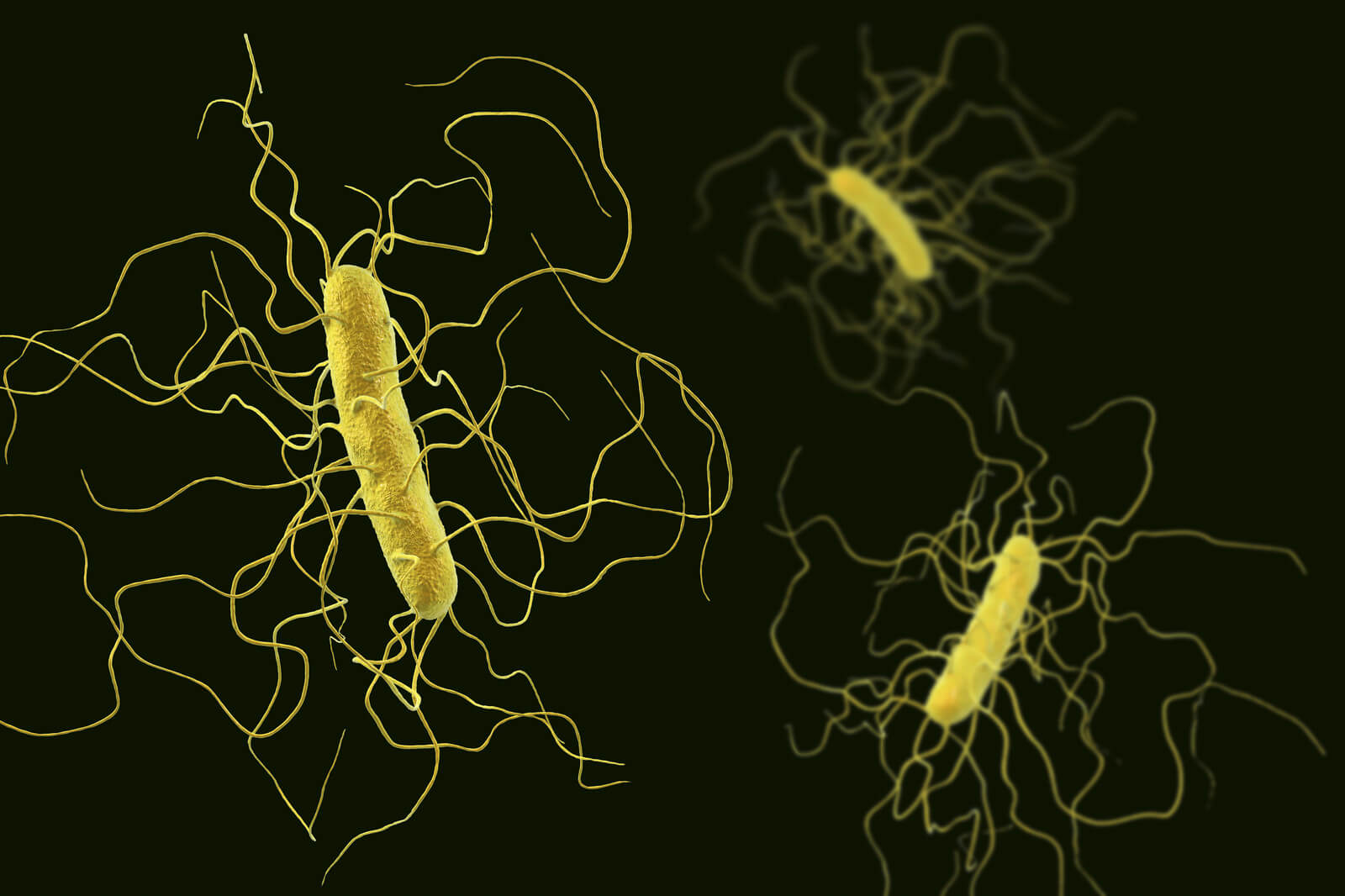 Pfizer recently convened experts representing a cross-section of healthcare professionals and patient organizations for a panel titled, "Clostridioides difficile: A public health threat in plain sight." They first met during a panel discussion that coincided with Infectious Disease (ID) Week in late-2019 and served as a launchpad for the C. difficile Awareness Initiative, which will help educate the public about Clostridioides difficile (pronounced: klos-TRID-e-OY-dees dif-uh-SEEL)and C. difficile infection (CDI).
During the event, the panelists shared their experiences and hopes for increased education and awareness around this potentially deadly disease. The panel featured Erik Dubberke, MD, one of the world's leading C. difficile experts, along with advocates representing C. difficile patients, veterans, nurses, and physicians specializing in geriatrics, covering a range of topics related to this infectious disease.
The event underscored the need for more education and paved the way for an ongoing dialogue and information-sharing among healthcare professionals and consumers of all ages and backgrounds. Feedback from the event demonstrated the urgent need for a collaborative initiative like this – one that brings together many voices with a singular mission to increase awareness of C. difficile. The group, now referred to as C. difficile Awareness Initiative, meets monthly to share information and identify educational opportunities.
Learn more about Clostridioides difficile and this initiative from our conversation with Jennifer Moïsi, PhD, Senior Director, Medical and Scientific Affairs and Global Medical Lead, Bacterial Pipeline Vaccines:
Q: What is C. difficile?
C. difficile is a bacterium (germ) that can cause a serious and potentially life-threatening infection associated with symptoms from diarrhea to severe intestinal inflammation.[i]
An estimated 462,000 cases of CDI occur yearly in the United States, with an additional estimated 172,000 cases occurring annually in Europe.[ii],[iii]According to the most recent US Centers for Disease Control and Prevention (CDC) surveillance data, the burden of C. difficile infection in the US remains high and represents a critical unmet medical need.[iv]
Q: What is the goal of the C. difficile Awareness Initiative?
Despite recent progress in preventive intervention, C. difficile infection afflicts hundreds of thousands of people across the US and Europe,2,3 and remains a widespread and potentially fatal disease that can be debilitating.1,[v] In partnership with Pfizer, the C. difficile Awareness Initiative is working to build and expand public awareness around this infectious disease among a broad spectrum of people who are potentially at risk of contracting this infection. The Awareness Initiative believes that together, we can rally the healthcare community and the public to recognize the seriousness of this problem and take action to help prevent the spread of C. difficile infections.
Q: What is your involvement in the Initiative? Why do you think it's important to raise awareness?
C. difficile infection is a serious infectious disease that can greatly impact people's lives, both physically and emotionally. Since 2013, the CDC has classified C. difficile as an urgent threat, a designation for threats with the potential to become widespread and therefore require urgent attention to identify and prevent transmission of infection.[vi] As the Global Medical Affairs Franchise Lead for C. difficile at Pfizer, I serve as the industry representative in this initiative, helping to connect our experts together.
Q: The founding members of the C. difficile Awareness Initiative appear to represent a broader community than just C. difficile. Why are these particular organizations involved?
This infectious disease affects people in many settings, from healthcare settings to the community. That is why the Founding Committee members of the C. difficile Awareness Initiative represent not only the infectious disease community but also patient advocates, nurses, geriatricians, and veterans' medical care professionals. Our goal is to enlist allies across multiple disciplines to support the Initiative's educational efforts and encourage them to make C. difficile awareness a priority for the communities they represent.
Q: What are your personal goals for the group?
When we convened this panel discussion, we couldn't have imagined the global COVID-19 pandemic that impacted our lives only a few weeks later. As we continue to learn from this outbreak, one clear takeaway message is the continuing need to educate people about infectious diseases, the dangers they present, and the importance of prevention. C. difficile and other infectious diseases have been one of my areas of interest for many years, so I am eager to help improve education. I want people to recognize that simple precautions, like washing your hands, are critical in helping prevent diseases like C. difficile.
Q: What's your long-term vision for how you hope advocacy work and scientific innovation could make advancements in this disease space?
Through this initiative, I am hopeful that we can energize the healthcare community and public to act together and make prevention of disease a priority. I believe that through our joint efforts, we can reduce the rates of CDI over the next decade.
Q: What's coming up for this initiative?
The founding members of the C. difficile Awareness Initiative have created a white paper and call-to-action. This call-to-action is an important step in our fight against C. difficile.
---
[i]Mayo Clinic. C. difficile Infection. Accessed July 31, 2020. https://www.mayoclinic.org/diseases-conditions/c-difficile/symptoms-causes/syc-20351691.
[ii]Guh AY, Mu Y, Winston G, et al. Trends in U.S. Burden of Clostridioides difficile infection and outcomes. N Engl J Med. 2020;382:1320-1330. DOI: 10.1056/NEJMoa1910215
[iii]European Hospital and Healthcare Federation (HOPE). Clostridium difficile infection in Europe. A CDI Europe Report. http://www.multivu.com/assets/60637/documents/60637-CDI-HCP-Report-original.pdf
[iv]Centers for Disease Control and Prevention. 2017 Annual Report for the Emerging Infections Program for Clostridioides difficile infection. Page Updated July 31, 2019. Accessed December 10, 2019.https://www.cdc.gov/hai/eip/Annual-CDI-Report-2017.html.
[v]Guillemin I, Marrel A, Lambert J, et al. Patients' experience and perception of hospital-treated Clostridium difficile infections. Patient. 2014.
[vi]Centers for Disease Control and Prevention. Antibiotic Resistance Threats in the United State, 2013. Accessed January 10, 2020. https://www.cdc.gov/drugresistance/pdf/ar-threats-2013-508.pdf.