Pfizer Mexico
Recognized for Talent Development; Colleagues Named Among 'Most Powerful Women'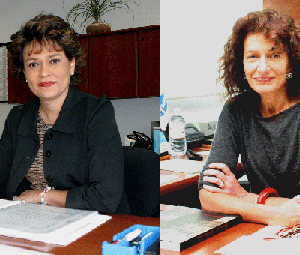 Pfizer is one of the top companies in Mexico for developing talent, according to two recent rankings by business publication Revista Expansión.
The annual rankings placed Pfizer as the No. 4 company to boost young people's careers.
In addition, two employees — Corporate Affairs Director Aliza Chelminsky and Clinical Research Director Gabriela Dávila — were named among the most powerful women in the country whose careers are on the rise.
"[These rankings] are the reflection of the care we take of our people, to help them develop in a comprehensive manner," said Carlos Lecumberri, Human Resources Director, Pfizer Mexico. "We continuously look to bring big benefits through diverse programs that support and strengthen our leaders' strengths. We are supporting the company's imperative — to be a great place to work where we all give our best."
Lecumberri attributes the rankings to the company's commitment to training programs for employees, flexibility, social responsibility and sustainability, partnerships with universities, benefits and compensation, and initiatives that promote gender equality and foster career development for women.