Global Health Grants and Investments

Bridging the Gap to Better Care
Pfizer's Global Health Grants and Investments Program, funded by the Pfizer Foundation1, seeks to address the challenges of improving healthcare delivery around the world. The Pfizer Foundation uses both grant and investment funding to improve health systems in low and middle-income countries and improve access to healthcare for the most underserved communities. Because all people everywhere deserve to live healthy lives.
Our strategy focuses on 3 key areas
Improving healthcare delivery by supporting social enterprises and organizations seeking to develop innovative and sustainable approaches to healthcare products and services
Addressing key barriers that prevent women and children around the world from receiving sufficient care
Increasing knowledge and awareness of non-communicable diseases to support prevention and early diagnosis globally
Catalyzing Health Delivery and Social Innovation
In 2013, the Pfizer Foundation established a Health Delivery and Social Innovation portfolio to help catalyze and scale potential high-impact innovations that aim to improve health for the underserved populations. Along with key partners, the Pfizer Foundation invests in numerous organizations that are focused on advancing social innovation and opening opportunities within communities at the local level.
Some of our recent funding has supported these global health initiatives
The StartHealth Investment Program, an initiative by Unitus Seed Fund, in partnership with Pfizer Inc. and the Pfizer Foundation, Narayana Health, Manipal hospitals and PATH, is targeted towards identifying, mentoring and investing in early stage healthcare technology startups. Within the purview of this program, the technology innovations supported include a mobile cardiac services platform offering on-demand opinions of multiple cardiologists for ECGs and a portable radiation-free non-invasive breast cancer screening device for use in low resource settings
PharmAccess Foundation to bring a potentially transformative mobile health savings and payment platform for underserved communities in Kenya, primarily women and children, making quality healthcare more accessible and affordable
Global Health Investment Fund which is investing in the development of drugs, vaccines, diagnostics, and other interventions against diseases that disproportionately burden low-income countries. An example includes a rapid low-cost point of care tuberculosis diagnostic device with high sensitivity for diagnosis of infectious diseases.
Supporting Women and Children's Health Initiatives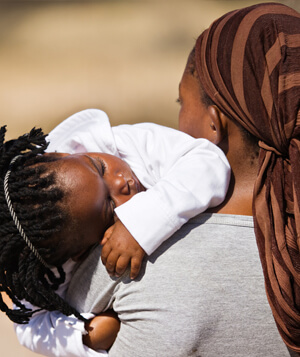 The women and children portfolio is focused on addressing key barriers to healthcare delivery for women and children, specifically immunization delivery and access to family planning services. Since 2014, the Pfizer Foundation has provided $3 million to improve immunization coverage in Asia and Africa.
Some of our recent grants include
Support for "last-mile" interventions to improve immunization coverage for children in Indonesia, Ethiopia, Malawi, Pakistan, Uganda and Zambia. In some cases, providing health workers with mobile phones, and solar-powered tablets to register children and help track vaccination schedules in real time.
A pilot program in Malawi that trains healthcare workers to provide family planning information and support to women during routine childhood immunization visits.
Lessening the Burden of Non-communicable Diseases
The grants portfolio focused on NCDs supports innovative approaches that strengthen NCD prevention efforts. The NCD work focuses on increasing community awareness of risk factors and preventative measures, improving the early detection and diagnosis of NCDs, and building health system capabilities, particularly in low resource primary care settings.
 
1 The Pfizer Foundation is a charitable organization established by Pfizer Inc. It is a separate legal entity from Pfizer Inc with distinct legal restrictions.