Diverse Perspectives Help Solve Problems
Diversity is just as crucial to building a successful business as it is to building a vibrant culture. We realize that means not just attracting the best and brightest talent, but also ensuring that our colleagues can thrive in an environment  where we champion diversity, equity and inclusion every single day, all around the world.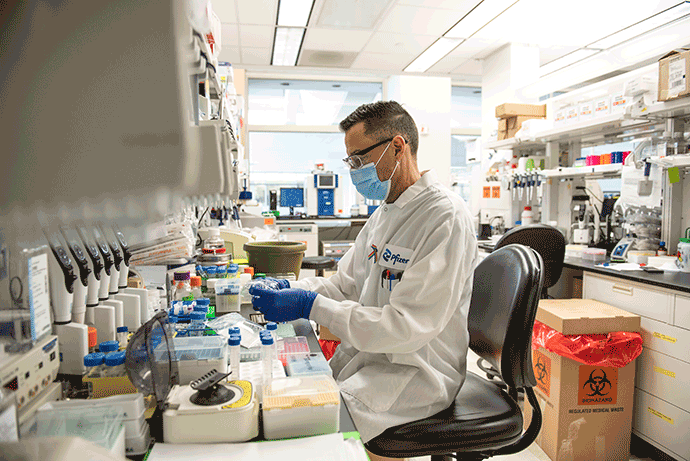 We want all patients to have equal access to healthcare and accessible, affordable drugs. Within our business, we believe everyone deserves to be seen, heard, and respected for who they are. 
That's why we focus on and invest in making our company an amazing workplace for all. Our Diversity, Equity & Inclusion department leads, around the world, partner with business leaders to make sure our approach and processes reflect our key values.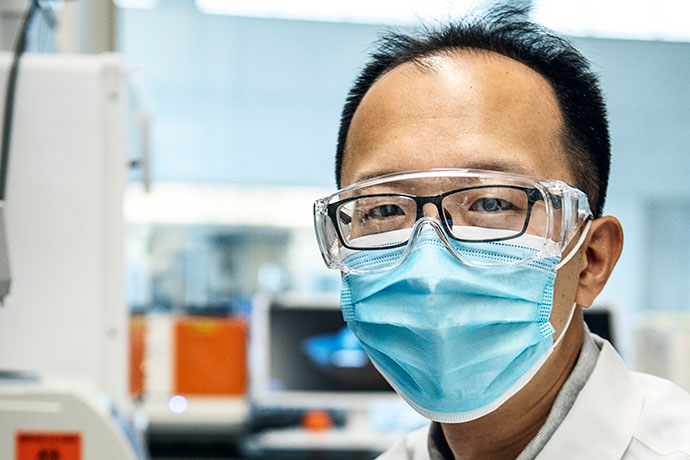 We want all our colleagues to develop, grow, and succeed. We commit to making that happen, and to sharing and celebrating our successes as we bring together people from all backgrounds, geographies, and perspectives.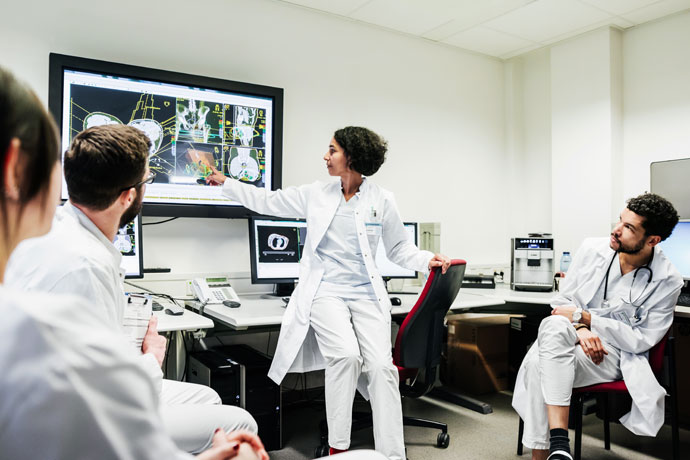 Our opportunity parity strategy represents our commitment to increase diversity.  
In 2019, we announced representation goals by 2025 of 47 percent for women (globally) and 32 percent for minorities (U.S.) in Vice President (VP) roles and above. 
Results so far: 
Representation of women at the VP level and above in 2020 was 38 percent globally (up 5 percent from 2019). 
Representation of minorities in the U.S. at the VP level and above in 2020 was 22 percent (up 2 percent from 2019).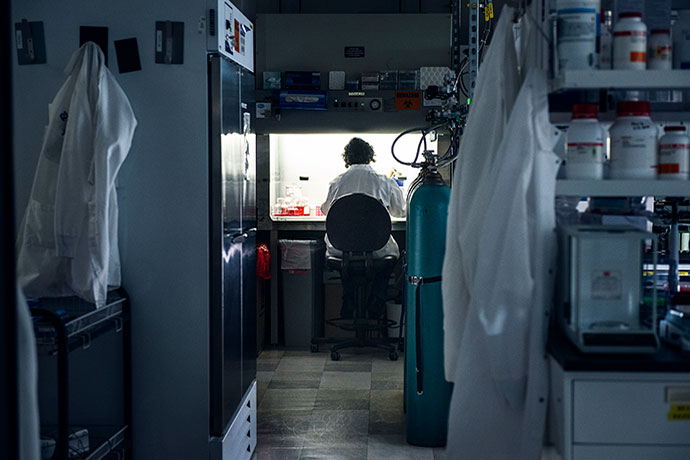 We have publicly disclosed our EEO-1 Reports for 2016 through 2021 in the interest of serving greater transparency and will continue to disclose future EEO-1 Reports as they are filed with the Equal Employment Opportunity Commission (EEOC). 
The broad job categories by which the data is portrayed are dictated by EEOC requirements and do not necessarily match the job categories by which Pfizer evaluates its diversity, equity and inclusion (DEI) data. For this reason, meaningful comparisons between EEO-1 Report data and other descriptions of Pfizer's DEI statistics and disclosures may not be possible.  Additionally, the data captured for the report is a snapshot in time; it does not offer full insight into activities such as acquisitions, divestitures, reorganizations, etc., which may significantly alter the colleague demographics and is not indicative of Pfizer's diversity efforts. We are fully committed to our DEI efforts and our ongoing initiatives to remain a great place to work for all.  
For a further discussion of our Human Capital initiative, including our DEI efforts, please refer to the "Human Capital" section of the ESG report.
All areas of our business groups are dedicated to advancing diversity, equity, and inclusion.  
In our Global Supply organization, we have adapted enterprise-wide initiatives to drive inclusiveness across our 40+ sites around the world.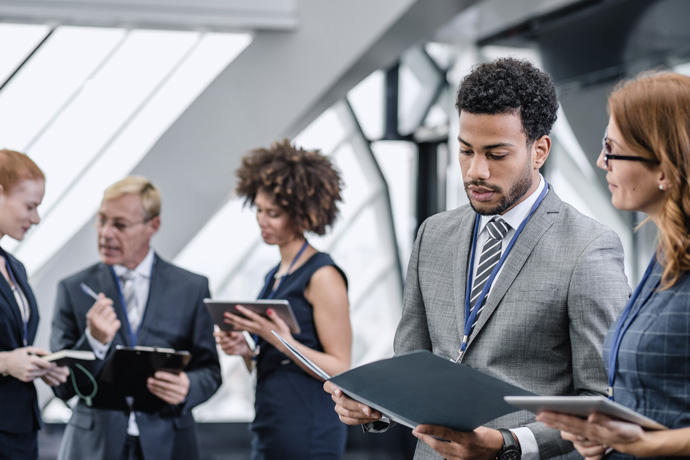 Pfizer believes in treating all colleagues fairly, a core aspect of our company value of equity. To that end, we are committed to pay equity as a means to ensure that all colleagues are paid fairly and equitably regardless of gender or race. Pfizer works toward pay equity by evaluating pay practices through annual pay equity studies, market benchmarking, and other steps to assess fair and equitable pay, and by complying with all applicable laws and other obligations regarding pay.
An independent compensation expert reviews Pfizer's equitable pay practices. Here are the results: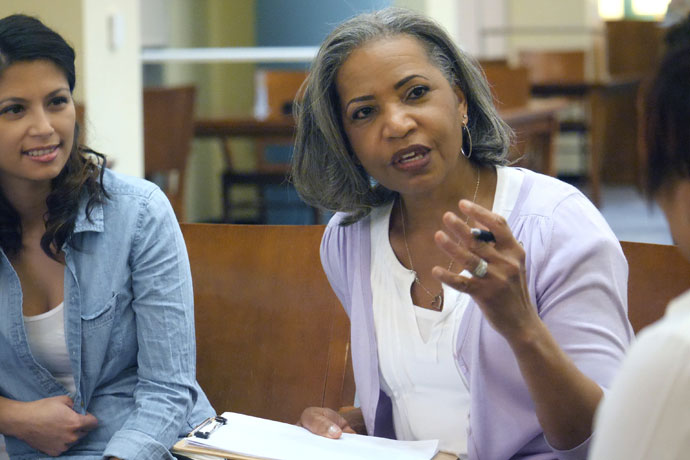 At Pfizer, we believe every person deserves to be seen, heard, and cared for.
This is why Diversity, Equity, and Inclusion is embedded into our Environment, Social, and Governance strategy. We're focused on building a more inclusive colleague experience, advancing equitable health outcomes, and transforming society through external partnerships. This is a path we choose both mindfully and actively, and it is cultivated by listening, learning, and connecting with our colleagues, patients, and communities.
Learn more about our key performance indicators (KPIs) and progress to date: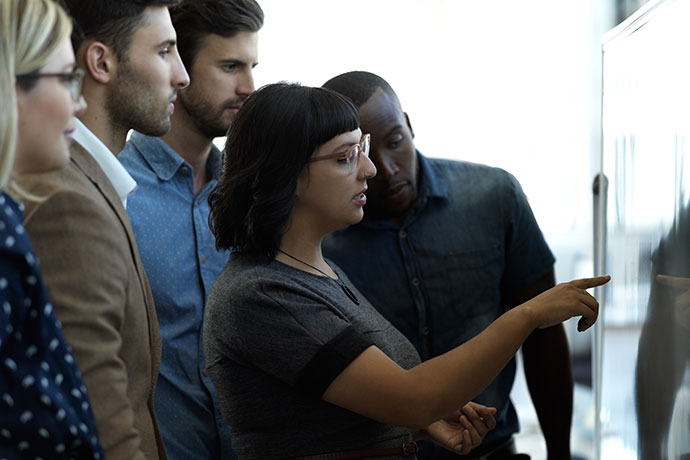 Our site-based Colleague Resource Groups (CRGs) help drive inclusion and professional development at Pfizer. CRGs are groups of colleagues who are part of, and/or believe in, the goals of a diverse population., and CRGs are open to anyone who wants to join.
These groups provide a forum through which we can collectively deliver on our Bold Move to make Pfizer an amazing place to work for all.
Through participation in CRGs, colleagues collaborate to foster awareness, respect, and inclusion within the workplace. They CRGs offer support, developmental opportunities, mentoring, and networking opportunities to help their members enhance their skills and advance their careers.
Pfizer's CRGs are generally aligned to the following affinities: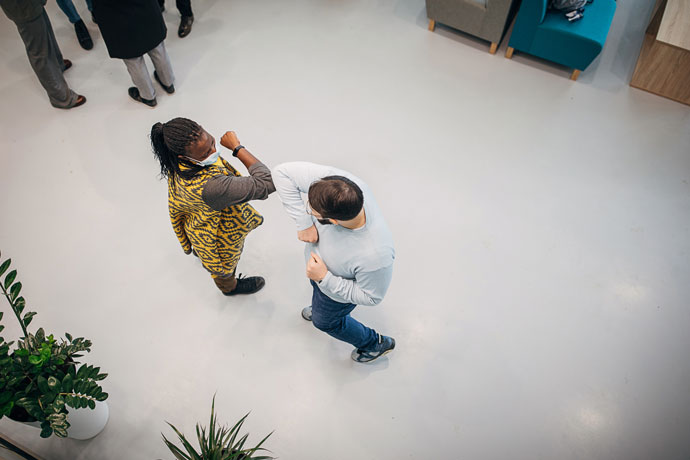 To help us build on the solid foundation of our Colleague Resource Groups, we have also developed strong partnerships with a number of external organizations including: 
The Executive Leadership Council (ELC) 
Hispanic Association on Corporate Responsibility (HACR)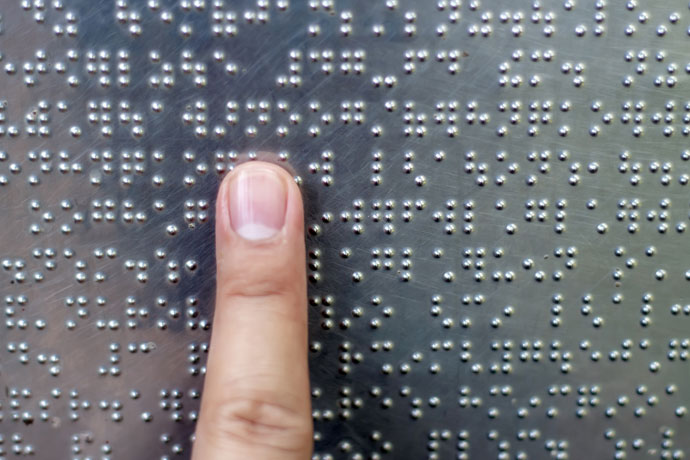 Our core values are simple, powerful, and interconnected: courage, excellence, equity, and joy. 
We recognize that courage, excellence, and joy are only possible when we ensure that all our colleagues feel welcome and included at every step of their Pfizer journey.  
If you're a veteran or a person with a disability who would like to join our global talent community, we encourage you to explore our Pfizer Careers page and apply so you can be part of our purpose—Breakthroughs that Change Patients' Lives.
Our Careers
Incredible things can happen when people come together with one shared goal. The future of medicine is happening here, and we're eager to work alongside inspired and inspirational people who want to improve health around the world.
Explore our Careers
Changing the World Through Equity
Equity is embedded in our corporate values and is core to who we are at Pfizer. We take seriously our role as a world citizen by building and nurturing programs and partnerships that focus on diversity, equity, and inclusion beyond our own company.
Explore Our Equity Initiatives
Our Responsibility
Our unique resources allow us to do more for people. Using our global presence and scale, we're able to make a difference in local communities and the world around us.
To Our Investors
Our ambitions are big and our product pipeline has never been stronger. We're energized and inspired to apply science and our global resources to develop and deliver breakthrough therapies to people everywhere.
To Our Investors